Put new wine into fresh wineskins.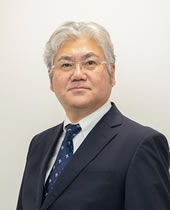 On April 1, 2021, we merged two of our group companies, CreateLab Co., Ltd., and ITI Co., Ltd., and took a new step forward in our pursuit of further growth opportunities. CreateLab was established in 1986 and had expanded its business mainly in support services, while ITI was established in 2010 and had focused on operational services. Both of them had kept on growing, staying independent of each other. However, the market has been changing rapidly and the clients' needs are also shifting from "specifically limited services" to "compound and diversifying services".
There is a saying that goes "Put new wine into fresh wineskins".
Now that the two companies have been integrated into one, we have embarked on a new journey to fulfill our clients' needs and even exceed their expectations.
Creating bright times
We named our new company Brigh-E, which represents the company's mission: making people and society bright and energetic with our communication skills. Aiming to brighten up people's moments with our services, and ultimately create bright and brilliant times, we always listen to our clients' voices, create new values that go beyond expectations, and open the way to a brighter future.
We are committed to continually adapting and challenging ourselves, in striving to become a company that prospers to its centennial year.
We would greatly appreciate your further encouragement and support.
Kouji Kouzuma
President
Brigh-E Co., Ltd.